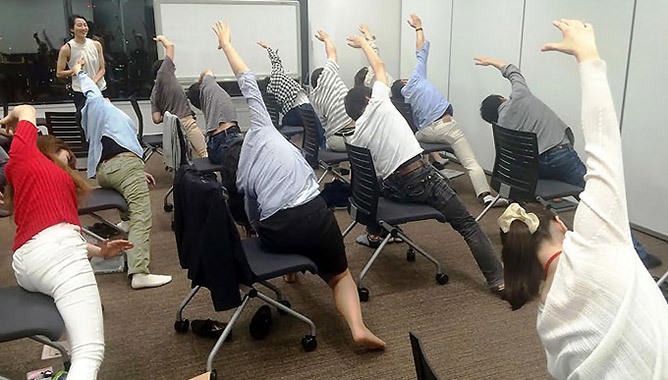 Supporting Employee Health
DeNA strongly believes that the company performs best when its employees are in good mental and physical health. DeNA applies this approach to its Healthcare business, actively promoting "healthcare," or helping people stay healthy, instead of "sick care," only helping people after they become sick. DeNA brings insights about how to encourage people to take action to maintain their health from this business to its employees. To proactively support the health and happiness of fellow employees, DeNA appointed Tomoko Namba as Chief Health Officer (CHO) and created the CHO Office in January 2016. The CHO Office works on a variety of projects to improve employee health, such as holding workshops and seminars where experts are invited to talk about maintaining healthy sleep habits, how to reduce back pain, and many other wellness topics. In addition to the talks, the CHO Office has chosen a couple of specific areas to focus on during FY2017. The first project aims to eliminate back pain, which many employees report they suffer from, and the second project is to to provide healthier lunch options in response to requests from employees. DeNA has also created a Fitness Space in its Shibuya office to allow employees the opportunity to do some physical activity while at work.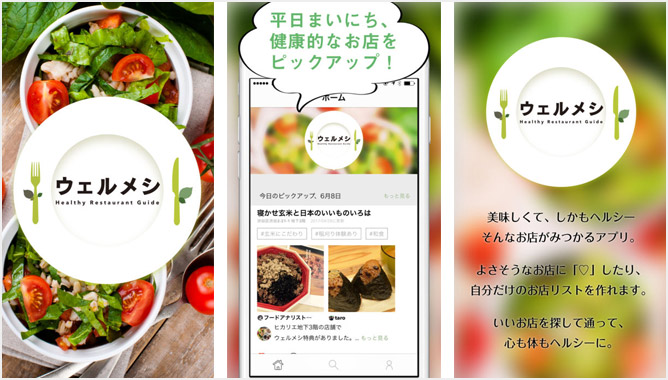 Promoting Wellness in Shibuya
DeNA places a particular emphasis on regional initiatives and assisted in the creation of the Shibuya Wellness City Consortium, an organization that promotes improved health management. The consortium is made up of companies and organizations in Shibuya, where DeNA is headquartered. This consortium is the largest of its kind in the area, with nine companies participating, and it works with the Shibuya City government and companies locally and around Japan on health promotion activities that would be difficult to accomplish by any individual company. In particular, this consortium aims to promote networking between companies and organizations by holding workshops and joint events in order to encourage the sharing of insights into successful health and wellness initiatives. In FY2016, as a part of the Shibuya Wellness City Consortium's activities, DeNA started the "Wellmeshi Project," (Wellmeshi is a compound word, from the English "well" and the Japanese "meshi," meaning "meal") the first initiative in the "Wellness Map @ Shibuya" project. The Wellmeshi Project is a platform to provide information about shops and restaurants that offer high-quality and healthy food options in the Shibuya area. With a growing user base, many of whom work in offices in Shibuya, DeNA has also released an iOS app for this project, allowing users to access Wellmeshi information on the go. The Ministry of Economy, Trade and Industry recognized the Wellmeshi Project and the efforts of the Shibuya Wellness City Consortium with an award in 2016.