Milestone Represents Downloads Worldwide Across Android and iOS Devices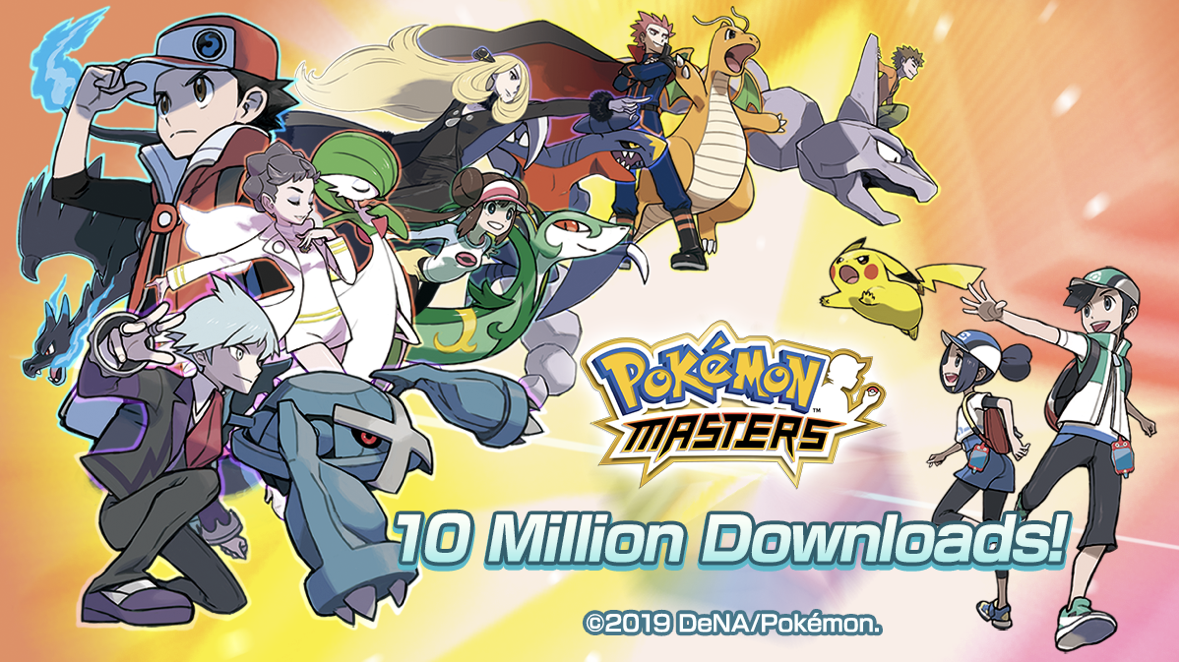 TOKYO — September 3, 2019 —
DeNA Co., Ltd., in partnership with The Pokémon Company, today announced that the popular mobile game
Pokémon Masters
has surpassed 10 million downloads worldwide across Android and iOS devices since launching on August 29, 2019.
Pokémon Masters
is a strategy and battling game where players form teams of sync pairs (the combination of a Trainer and their partner Pokémon) to engage in 3-on-3 real-time battles against AI opponents. The game takes place in an all-new location, the island of Pasio, where Trainers and their partner Pokémon from every known Pokémon region will gather to compete.
Pokémon Masters
is available worldwide as a free-to-start game with in-app purchases on compatible Android and iOS devices. The game is available in English, French, German, Italian, Japanese, Korean, Spanish, and Traditional Chinese. Players can download the game to their compatible mobile device using the links below.
About DeNA
DeNA (pronounced "D-N-A") develops and operates a broad range of mobile and online services including games, e-commerce, entertainment, healthcare, automotive and other diversified offerings. Founded in 1999, DeNA is headquartered in Tokyo with over 2,000 employees. DeNA's aim is to delight and impact the world through the use of the internet and AI. DeNA Co., Ltd. is listed on the Tokyo Stock Exchange (2432). For more information, visit:
dena.com/intl/
.
About Pokémon
The Pokémon Company International, a subsidiary of The Pokémon Company in Japan, manages the property outside of Asia and is responsible for brand management, licensing and marketing, the Pokémon Trading Card Game, the animated TV series, home entertainment, and the official Pokémon website. Pokémon was launched in Japan in 1996 and today is one of the most popular children's entertainment properties in the world. For more information, visit
www.pokemon.com
.