TOKYO, JAPAN - March 2, 2022 - DeNA Co., Ltd. today announces the launch on March 1 of the live communication app Pococha in India.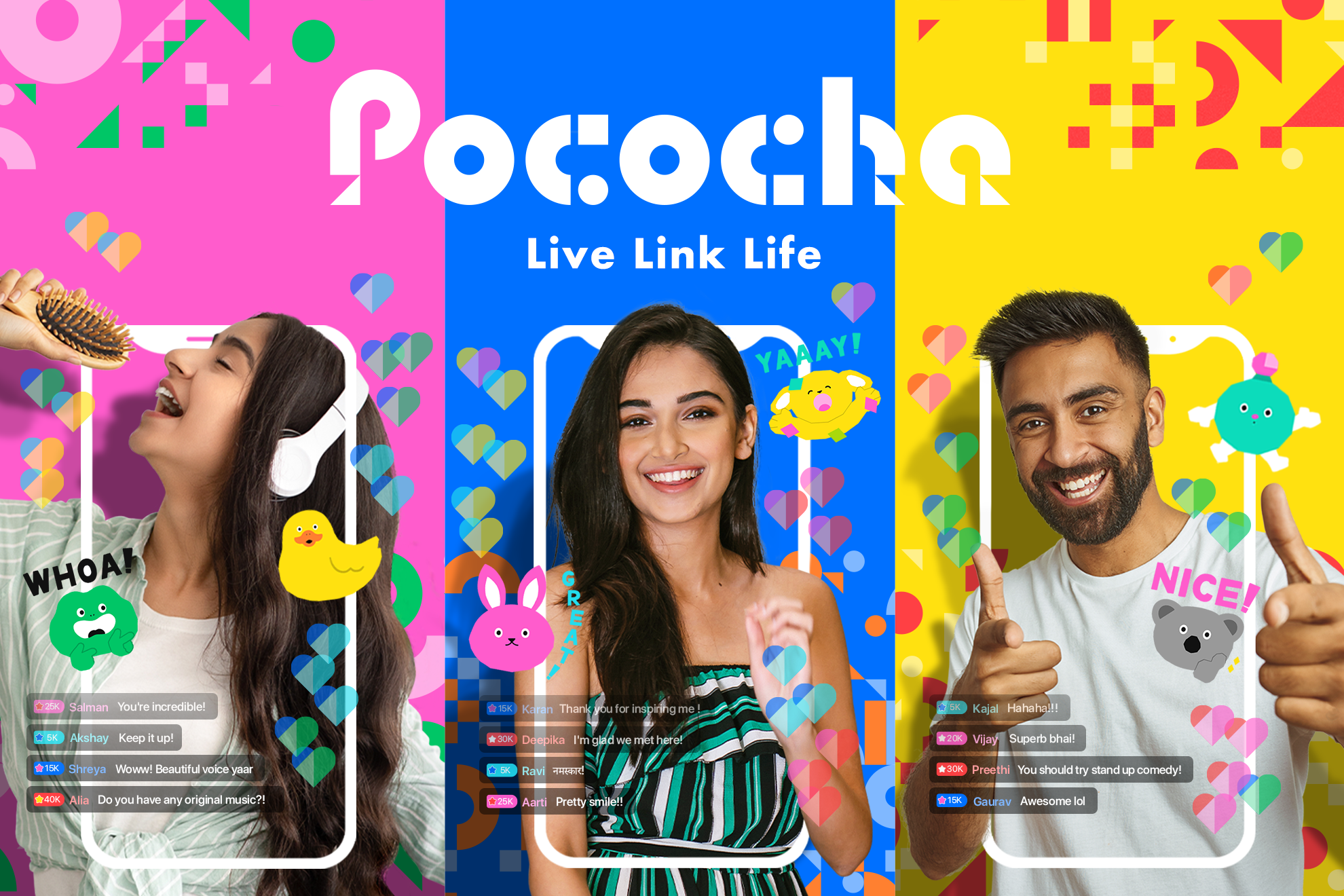 The global version of Pococha first launched in the United States in May 2021, and under the concept of "Live Link Life—Enjoy the moment—" a positive and open communication culture is being formed on the platform. Pococha is a live communication app where many people enjoy the broadcasts, but it also provides new possibilities to all and gives people a chance to find a place just for them.

About Pococha
Pococha is a live communication app operated by DeNA, where broadcasters and viewers enjoy communicating with one another through live streams. Pococha is based on the concept of "Live Link Life—Enjoy the moment—" and a variety of people, such as comedians, singers, and other artists and creators, deliver unique live streaming experiences every day. Through Pococha, it's easy for people to enjoy live streaming experiences whenever they wish. Our community platform feels like home, and we value the relationships broadcasters form with fans who passionately support them. We strive to provide an environment comfortable for both broadcasters and viewers. The service launched in January 2017 in Japan, and as of December 31, 2021 the app had 3.45 million cumulative downloads.
https://www.pococha.com/en

About DeNA
DeNA (pronounced "D-N-A") aims to entertain and to serve through our businesses, under our mission to delight people beyond their wildest dreams. DeNA has cultivated expertise and insight in internet and AI technology, and engages in both internet services and businesses in real spaces. Forming alliances with business partners is also a key core competence for DeNA. DeNA's major business areas are in mobile games, sports, live streaming, healthcare, and automotive. Founded in 1999, DeNA is headquartered in Tokyo and has over 2,000 employees. DeNA Co., Ltd. is listed on the Tokyo Stock Exchange (2432). For more information, visit: dena.com/intl/.